How to Bulk Export Outlook Email to Thunderbird?
Admin
| | 3
minutes read
| Last updated on June 24th, 2019,
Nowadays, uses of email clients are increasing adversely and it is noticed that among all email clients Mozilla Thunderbird is more famous and more trusted email client in all other. So this time we will discuss about an email client that is Mozilla Thunderbird and understand the necessity for the process of bulk export Outlook email to Thunderbird because with the increase in the use of this email client the question arises How to Bulk Export Outlook Email to Thunderbird.
Overview of Mozilla Thunderbird

As the Mozilla Thunderbird has many updated features than MS Outlook and those all features are free to all users whereas MS Outlook is much expensive and less in features in the comparison of Thunderbird, features like quick search, messaging groups, saved search folders, etc. and it can be used with almost all Operating Systems like Windows OS, Mac OS, Linux, and UNIX. With the use of Thunderbird spam filtering can be done that is why it is so popular and many of us want to switch our email client MS Outlook to Mozilla Thunderbird but we have to face many problems for switching our email client because Outlook creates PST file format and Thunderbird support MBOX files so we have to convert those PST files in MBOX.
If you face the same problem you can get the solution in further lines of this blog.
Solution through Manual Method for Exporting Outlook Email to Thunderbird
The manual solution can be done in two ways one for single system and another is for multiple systems but both have technical view and not easy to operate and because of its technical steps it has less probability to understand it by a non-technical person, only that person can handle and follow these steps who have great knowledge of technical issues which may arise during the process of conversion. The biggest problem is that through the manual working of transfer, you are not able to convert batch files which means you have to follow steps again and again. There are many circumstances in which your data will erase automatically or sometimes your all data will not convert properly. It is hard to follow all steps in such way and if you fail to do any of it your data may become corrupted or you will not able to read all your files anymore.
If the manual solution is not a safe and not relevant solution then the question arises what is the perfect solution for the process of conversion. And the answer is PST to MBOX Converter software.
Solution with the Expert Conversion Software

This solution of conversion is safe and completely reliable for all of us. With this method, you can save data in bulk and transfer it through easy steps as this tool has features like date filtration through which we can choose files according to our desired date, Preview option to see the relevancy of files which are selected for the converting process. There is no need to process separately for attachments of PST files as this software can process all data of files in single time transformation. There are many features and all can use by any of us that means it is easy to operate.
Steps to Follow to Export Outlook Email Data in Thunderbird
Step 1. Install the PST Migration Software in your Windows system.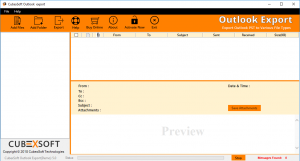 Step 2. Then find Add File or Add Folder option which is given on the left top portion of this tool.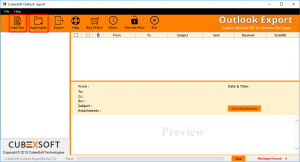 Step 3. Then use the Preview option to view the selected files.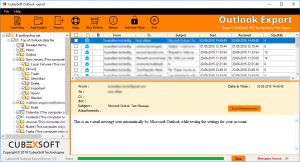 Step 4. Click the Export button and choose the file format that is MBOX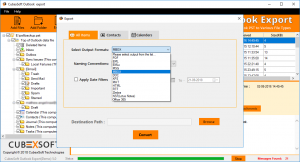 Step 5. Then choose the Saving Destination where you want to save exported reports.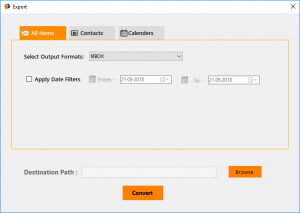 Step 6. At last, you need to click on the Convert button and wait for the message "Conversion Done Successfully".
Conclusion and Suggestion
After understanding all facts of research, I suggest you use Outlook PST Migration tool as this tool has all options which are desired by all of us and gives results without any loss of data files. If you want to try it you can use its free download version and take a look of its features as the free tool it provides you a trial and converts only first 20 files as it is the enough to view its functions.
See More Related Posts :